It's that time of week again. It's friday. And even though I stay home and don't go to work, I'm still ecstatic like the rest of the world when I see friday. It's the only day during the week I don't have to rush in the morning and wake children up to get Kayla to school by 9:30. It's the last day I know my husband will be working during the day. And those two days with him home are coming.
And I love that.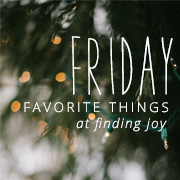 I've had so many favorites this week.
Where do I even start??
Time with friends.
I reunited with an old friend. We hadn't spoke in a year.
We've known each other since 6th grade.
We lived in the same neighborhood. We had sleepovers. We cried over boys.
We chased boys together. Now she has two boys and I have three girls.
Her oldest Josh is almost to the day a year older than Kayla.
And those two are inlove with each other. Seriously.
And our two youngest? Well, Kinsley is a month and a half older and
I think they love each other already.
I finally did it.
I really started trying to get my photography thing going.
Read more about that
here.
And if it goes no where but I get to take some great pictures
then I'll consider it an success.
My sweet baby's little facial expressions.
Can you believe Kinsley is almost 4 months? Yeah, me either.
Her little personality is growing everyday.
And she always has a different facial expression
and I can't get enough of any of them.
My van.
We recently bought a van. And I love it.
It's much better than my 4 door car and three carseats crammed in a backseat.
I have room. The girls have room. And here's the only picture I have of it.
An app for my phone. picplz.
Ok, so maybe I shouldn't list this as a favorite.
But I wanted an iphone just for instagram but my husband talked me out of it.
Then I found picplz, which is just like instagram but for andriod!
And here are some pictures I've taken in the last week.
I have a thing for the 70's filter. I wish I grew up during the 70's. Seriously.
Happy Friday friends!